https://gogreengiveback.com/twice-loved-flowers
Flowers spreading love, beauty and hope
Twice loved flowers
Flowers have the ability to bring joy and inspire hope. We have comprised a list of organizations, non-profit organizations and companies, who can help you share your flowers with others. These organizations do so by recycling, reusing and repurposing flowers or growing and gifting them.
We also include companies who can preserve your event flowers in creative and beautiful ways.
Sharing your flowers
Did you know you can repurpose your event flowers? From donating your flowers to organizations who repurpose flowers to organizations that share or preserve, your flowers can continue to bring joy.
Below are some organizations and companies that can assist you in your floral repurposing and recycling to give your flowers a second chance to bring joy.
Donate your blooms to these Non-Profits Organizations
Plants & Blooms Reimagined – Washington, D.C.
Plants and Blooms ReImagined believes that the beauty, joy, inspiration and healing power of nature's gifts of indoor plants and cut-flowers should be experiences shared by all. Plants and Blooms ReImagined was envisioned to be the source of these gifts of nature for those DC residents who too often go without. Our mission is to increase personal enjoyment and enhanced well-being for under resourced and other marginalized groups in the DC region through the gifting of repurposed (reimagined) cut-flowers and donated indoor plants. Find out more
Reflower Project – Boston, Ma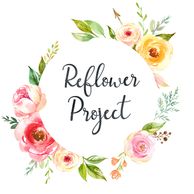 The Reflower Project is dedicated to reusing your donated flowers to bring happiness and joy to others. After your wedding, corporate or social event your flowers will continue to spread cheer in the community. We also receive flower donations from local flower retailers and wholesalers. We will also happily accept vases. Being environmentally friendly we aim to use or recycle all of the donated flower arrangements. Find out more
Bouquets of Kindess – Jacksonville, FL
Bouquets of Kindness engages seniors living in assisted living, memory care and HUD funded long term care. Flowers are donated to us by weddings, corporate events, grocery stores, and wholesalers who have either used the flowers already or cannot sell them because the flowers are a few days past their "freshness" threshold.Find out more
The Gardenware Project – Minneapolis, MN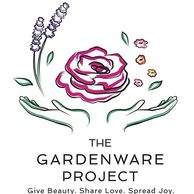 The Gardenware Project is an all volunteer based non-profit organization. Our trained volunteers create beautiful and unique floral arrangements for residents at hospice and senior assisted living communities, using flowers and vases donated from local businesses, special events and community friends.

Find out more
Floranthropy – Houston, Dallas, Austin & San Antonio, TX
Floranthropy is philanthropy through flowers – spreading joy, kindness and love with the simple act of giving flowers. A Christian-based, charitable organization, Floranthropy works with wedding planners, florists and event organizers to collect the flowers left over from various celebrations and takes those flowers to area assisted living homes, hospitals and non-profit organizations. We're not just recycling flowers, we're brightening faces all over Texas.Find out more
Forget me Knot flowers – South Jersey and Philadelphia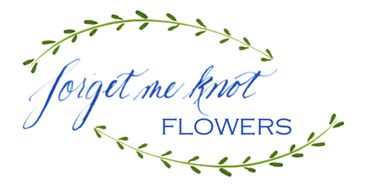 We are non-profit, spreading love through recycled, repurposed wedding + event flowers. Keep your love going with bedside bouquets. Flowers heal. Using your wedding flowers, we connect your love story with those who need a boost. We share the love-filled power of (recycled) flowers.
Donating wedding flowers is one of the first opportunities newlyweds have to give back as a married couple. What better way to start a marriage? Find out more
Floral Acts of Kindness Inc – Australia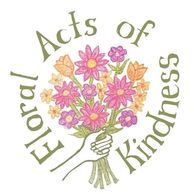 Australia's first flower-salvage organisation, we spread happiness by sharing the joy of creating, giving and receiving free bouquets.Find out more
Repurposed Blooms – Birmingham, Alabama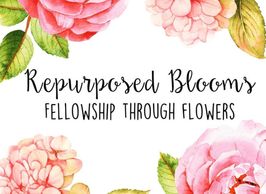 Repurposed Blooms is a faith-based 501 (c) (3) organization located in Birmingham, Alabama that aims to recycle flowers from weddings or events that would otherwise become waste. By utilizing these flowers and repurposing them we prolong their use and spread happiness to many in the process. Our goal is to bring joy to those in need by delivering flowers with a smile and encouraging fellowship! We focus on serving people who feel forgotten or alone in this busy world including the elderly and disabled in nursing homes, assisted living facilities, and rehabilitation centers. Find out more
FranziesFlowerFriends –Houston, Texas
Introducing Franzie's Flower Friends, a non-profit organization who assists florists and other members of the community to give back through flower donations, hard-goods and composting. Recycling flowers is the method behind OUR mission. We strive to recycle up to 100 percent of the arrangements we receive. Franzie's Flower Friends exists to deliver repurposed flowers to non-profits, healthcare centers and women's shelters to boost moral, encourage and motivate. All supplies and unusable flowers will be recycled and or composted.Find out more
Big Hearted Blooms – Cleveland, OH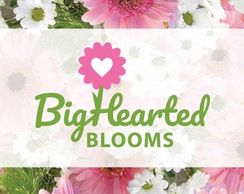 BigHearted Blooms delivers joy through recycled flowers. We repurpose flower arrangements to lift the spirits and boost the emotional health of individuals in all forms of care facilities.
COLLECT
We collect flower arrangements that would normally be thrown away after their intended purpose.
ASSEMBLE
We then make new bouquets to be enjoyed a second time with the help of our volunteers.
DELIVER
We deliver these bouquets to individuals in care facilities who would benefit from the joy that flowers bring.
Find out more
Bouquets of Aloha – Maui, Hawaii
Located on the island of Maui, Hawaii, Bouquets of Aloha recycles donated flowers and restyles them into beautiful bouquets which are then delivered to the elderly in senior centers. Our mission is to bring joy and kindness to those in need and a new life to flowers. We are a 501(c)(3) nonprofit organization.
​
Our Services Include
Complimentary
Flower Pickup // Flower Arrangments // Flower Delivery
Delivered with a SmileFind out more
Blossom & grace Project – Central VA
Spreading kindness & outdated blooms one act at a time. Delivering to nursing homes, hospitals, refugees, and rehabs.
Donate your stems!Find out more
revased – Baltimore, Maryland
ReVased reduces floral waste through coordinating the donation of flowers from any event. Not only are you helping the environment, but your flowers also bring joy to others. As an added bonus, they only work with charities who will provide you with a donation acknowledgement receipt for your generous donation. ReVased coordinates the donShow MoreFind out more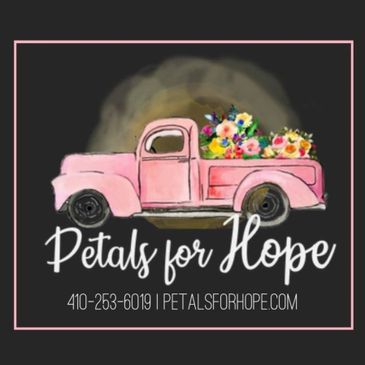 petals for hope – Annapolis, MD
RECYCLE YOUR FLOWERS
SHARE YOUR LOVE
Our organization rеpurposes dоnаtеd flоwеrѕ frоm wеddіngѕ, еvеntѕ, flоrіѕtѕ and rеtаіlеrѕ. We restyle these donated flowers іntо bedside bоuԛuеtѕ and аrrаngеmеntѕ whісh аrе thеn dеlіvеrеd tо thоѕе іn nееd within thе соmmunіtу. Our drop off locations include infusion centers, nursing homes, cancer treatmShow MoreFind out more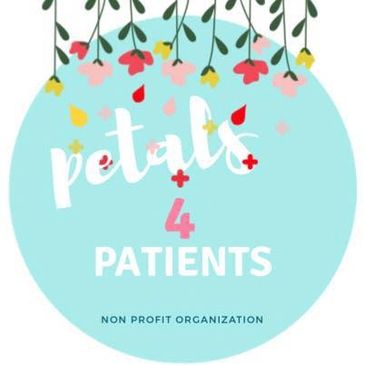 Petals 4 patients – Sacramento, California
Petals 4 Patients is an organization that assembles and delivers flower bouquets to individuals in long- term care facilities and hospitals. Each arrangement is locally grown in the Sacramento region, Businesses such as florists or stores that have remaining flowers and other supplies donate to us. If you or anyone you know would like tShow MoreFind out more
Perpetual Blooms – AU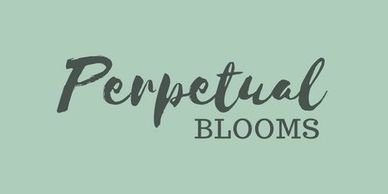 Repurposing flowers to keep on giving
Dare to be different and donate your event flowers for social and environmental good!
Perpetual Blooms is a unique new service that turns your event flowers into a gift to brighten someone's day, a charitable tax donation and an environmentally friendly way of recycling spent blooms into compost. Collect
We collect your donated blooms directly after your event
Refresh
We refresh & rearrange the flowers into individual posies
Deliver
We hand deliver the posies to cancer treatment facilities, nursing homes, shelters, hospices and hospitals
Recycle
Once the lowers have been enjoyed (again!) we collect them for compostingFind out more
healing with flowers – Greene County, TN
Recycled flowers and vases are used by volunteers to make arrangements for delivery to hospitals, nursing homes, and hospice.
Find out more
education blossoms – Temple, TX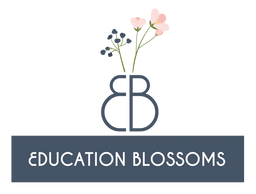 Education Blossoms' mission is twofold: to inspire students by developing their potential and career skills and to create meaningful service partnerships in their community.
Education Blossoms uses recycled flowers to enhance student education, engage the community, and encourage those in need of a smile. When you partner with us, you will receive an implementation guide for our program, access to a portal that contains support resources for teachers, a certain number of communication/development hours, and a number of scheduled on-site visits for a member of our team to see your program at work, share new ideas and troubleshoot any areas of concerns.Find out more
second bloom project, Monterey, CA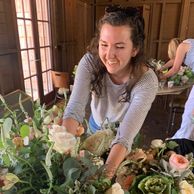 Second Bloom was formed as a nonprofit organization with the goal of repurposing special event flowers by giving them another chance to be appreciated. Based in the Monterey Bay region, our team aims to provide hospice care patients in our community with these beautiful flowers through a repurposed beside arrangement. After arranging, second bloom gives these flowers to hospice and they deliver them directly to their patients.
OUR MISSION
Event flowers are often only seen for several hours during a ceremony or party and are typically disposed of directly after. Our belief is that flowers are meant to be appreciated for more than this limited time span and can bring joy to others if repurposed rather than thrown away. We hope to extend this joy and appreciation felt from our florals and brighten the days of patients under hospice's care. Find out more
Preserving Flowers
Bloombeads by freeze-frame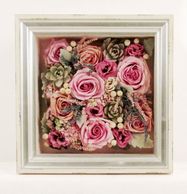 The nation's leading floral preservation artists; we make fresh flowers last…like memories. Turn your precious blooms into lasting art or jewelry, with pricing to fit any budget! Each custom piece is hand-crafted for you, using only the highest quality materials, by a staff of master jewelers and artisans.

The bloombeads by freezeframe process is complex and exacting. A client can either hand-deliver or ship fresh flowers to the bb studios. Upon arrival, the staff photographs, records and tags each bouquet or group of flowers. The flowers are then re-hydrated, trimmed, and placed in a freeze-dryer. It is in the freeze-dry process that floral vibrancy is captured. Once preserved, the flowers are either stemmed, re-enforced and airbrushed, or turned to a vibrant pulp, and formed into hand-shaped beads. Each completed piece goes through a rigorous quality control process, and an image of the final item is e-mailed to the client for approval.
Find out more
designs by Andrea
WHY PRESERVE YOUR FLOWERS?
While many things at your wedding will be long gone after the big day, your flowers don't have to be! Flowers alone can take up a chunk of your wedding budget. The last thing you want to see is how your beautiful bridal bouquet and expensive floral arrangements are trashed. Instead, allow your floral budget to include an investment into a piece that you and your spouse will appreciate for years to come!Find out more
Event Flower Sharing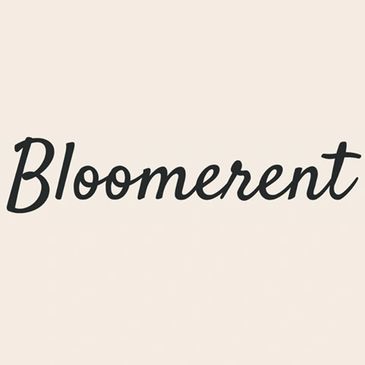 bloomerent – nationwide
Bloomerent helps to reduce the carbon footprint the cut flower industry leaves behind by allowing two events in close proximity to "share" their flowers. When flowers are reused, floral waste is reduced and a full round of fuel needed to transport flowers, water required for growth and storage and pesticides that are used to treat flowers are eliminated entirely. Find out more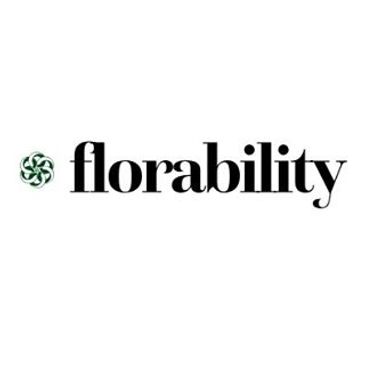 Florability
UK-based florability is a flower sharing marketplace connecting event organizers in the same area who want to share or reuse floral arrangements. By partnering exclusively with florists that adopt environmentally friendly practices in their businesses and promoting the use of "pre loved" flowers, florability aims to reduce the waste of raShow MoreFind out more
flower share
Flower Farms Giving Back
Flowers grown for others
If you are a non-profit organization looking for fresh flowers please see below for organizations that can provide you with fresh flowers.
Flowers always make people better, happier, and more helpful; they are sunshine, food and medicine for the soul." – Luther Burbank
Flower Farms
What cheer flower farm – Providence, RI
Founded in 2017, What Cheer Flower Farm sits on 2.7 acres of former factory land in the Olneyville neighborhood of Providence, RI. We are a 501c3 nonprofit with two full-time farmers on staff who, with support from volunteers, grow flowers on our land organically.
We don't sell flowers – we give flowers away to the people who will benefit from them the most via partnerships with hospitals, food banks and other nonprofits in RI.
Are you a nonprofit serving Rhode Islanders in stressful situations, such as a hospice, food bank, hospital, senior housing or recovery center? You may qualify to receive fresh-cut flowers to hand out to your clients – for free.Find out more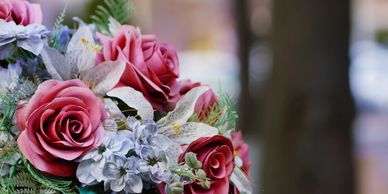 GoGreenGiveBack
Copyright © 2018 GoGreenGiveBack – All Rights Reserved.